Radiant Heat Design & Installation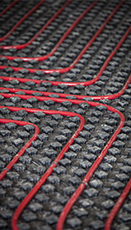 Radiant heating of Long Island is often considered one of the most effective and comfortable methods of heating. RG Fort and Sons is here to provide a seamless and affordable radiant floor heating installation process to both residential and commercial properties. You won't be able to see it, but hot water will be running through tubes under your floors, from room to room, and radiating warmth throughout your home. This efficient and cost-effective heating method will circulate warm air evenly.
Boiler Installation/Water Heater Repair & Installation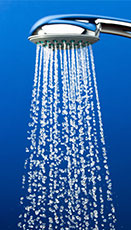 Since the average lifespan of a boiler or water heater can run anywhere from 10-14 years, it is critical to evaluate your property's heating unit. RG Fort and Sons will be happy to provide water heater repairs and boiler installations to your residential or commercial property. Whether we're fixing an existing unit or installing a brand new one, we can assess the best solution for your property and budget. Leave the work to the experts! We're happy to do the installation for you and make this as stress-free as possible.
Bathroom & Kitchen Renovations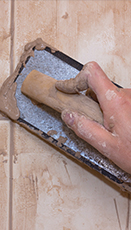 Our craftsmen can also provide both top-notch design and functionality to your kitchen and bathroom. Renovating your kitchen and bath can often be an overwhelming process. With RG&G, our team is here to listen to your design wishes, offer our expert opinion, and select an optimal solution based upon your space and budget. From architecture, structure, window and door placement, countertops, cabinets, appliances, and more, we're here to deliver a seamless solution for two of the most critical rooms in any property.
Faucet Repair & Replacement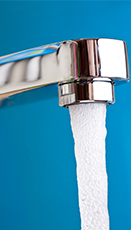 Something as simple as a faucet can have a profound effect on the functionality of your kitchen and the aesthetic appeal as well. With the help of our contractors, we can provide faucet repair and replacement services, depending on the integrity of your current unit. We'll be happy to provide our faucet repairs and replacements to both residential and commercial properties, offering 24-hour service and continued dedication to your long-term satisfaction.
Commercial Plumbing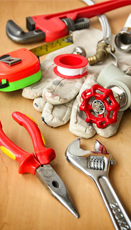 Our expert dedication allows us to facilitate all aspects of  commercial plumbing. From whole house re-pipes, slab leak repairs, tankless water heater replacement, sewer line repair, and much more, we are your solution for any full-scale plumbing needs on Long Island. Our technicians are reliable and dedicated to delivering long-term satisfaction with your office.
Residential Plumbing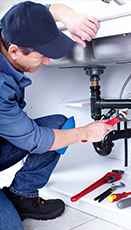 Our expert dedication allows us to facilitate all aspects of residential plumbing. RG Fort and Sons is a product of integrity, reliability, and high-quality contracting solutions. For more than ten years, this family owned and operated business has been serving Suffolk County and the Long Island community with a wide scope of general contracting services. We pride ourselves on the vast services we offer, in addition to the level of expertise in which we deliver them.
Automatic Standby Generator Installation
Do you want to provide your residential or commercial property with sound electrical peace of mind? With RG Fort and Sons, and our automatic standby generators, you can rest assured that your home and the convenience of all your essential electrical needs are being met. With the automatic operation, you don't even have to be concerned with whether or not you're home, because the automatic function will take care of everything.
Natural Gas Conversions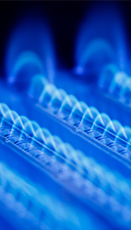 Gas heat is often regarded as a clean and efficient solution for heating. Since natural gas is also substantially more cost-effective than heating via oil, it is a sound economic decision for your residential or commercial property. This low maintenance, silent, and environmentally-sound method can be installed by our experts at RG Fort and Sons. Additionally, we can replace your existing gas heating equipment with a newer, more effective unit and much more.